Sophont
Saturday, January 24, 2004
Artist turns animals into everyday objects
Ananova -
A Chilean artist is making a name for herself with an exhibition in which stuffed animals are transformed into household objects.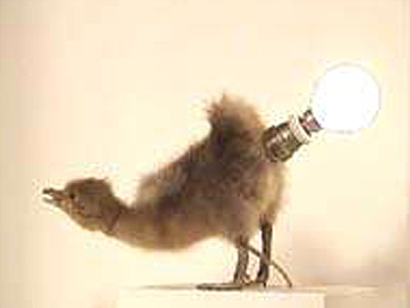 Artworks on display include a chick turned into a lamp, and 'sheep bag' - a lamb carcass fitted with handles.
Artist Caterina Purdy says her exhibition at the Experimental Arts Centre in Santiago is intended to be humorous but also makes a serious point.
She told Las Ultimas Noticias online: 'It is possible to see my work as something scary, but I find it beautiful.
'There is also irony and humour in my objects as well as a criticism of the way animals are treated by society.'"
---