Sophont
Sunday, September 19, 2004
Enola Gay History Lithographs
"LITTLE BOY"
: Atomic Bomb Model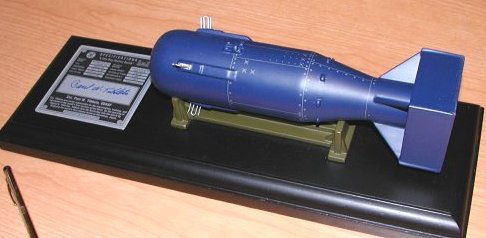 We originally produced these models for displays at various Air Museums across the country, Including the National Atomic Museum, Pima Air & Space Museum & the National D-Day Museum. First time offered to the public! 1/12 scale model is apx. 10 inches long, base is 16 1/2 long Hand crafted of solid Mahogany. Exacting detail (taken from original drawings) Data plate individually
hand signed by BGen. Paul Tibbets
$250.00 includes shipping & insurance.
---